Veneers are a form of cosmetic dentistry which aims to improve the aesthetic appearance of an individual's teeth,and therefore their smile. Veneers are essentially wafer thin caps which are adhered to the front surface of a patient's teeth. Porcelain veneers are an extremely popular cosmetic option, and for good reason! Despite common misconception, porcelain veneers are extremely simple to adhere, and can be administered within one single dental appointment.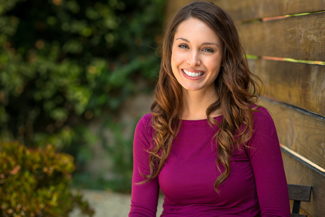 Are veneers in Sutton right for me?
Patients who are suffering from stained teeth may be eligible for veneers at our dental clinic, Benhill Dental Practice in Sutton. Extrinsic and intrinsic staining of the teeth can be caused by certain lifestyle factors, such as smoking, which can cause yellowing of the enamel, as well as the consumption of highly pigmented food and drink, things like curry, coffee, and red wine. If you are a patient who is suffering from 'yellowing' then you may look towards tooth whitening, which can be a perfect solution for patients who are suffering from moderate staining.
For patients who are experiencing more severe staining, tooth whitening might not address the issue sufficiently Porcelain veneers may therefore be a perfect solution for patients with seriously stained teeth.
A popular form of cosmetic dentistry
Apart from yellow teeth, veneers in Sutton may also be a perfect solution for chipped, fragmented, or generally damaged teeth, all of which can be caused by poor diet or by accident. In addition to stained, or decayed teeth, veneers may be perfect for patients who are suffering from spacing or 'gaps' of the teeth. Many patients who are suffering from irregular spacing of the teeth may not always find the answer through the use of orthodontics, such as traditional metal braces, veneers therefore may be a viable option.
Working around you
At our clinic in Sutton we treat every individual patient as a unique case. All of our patients are different, their dental cases therefore also vary greatly. Our porcelain veneers strive to improve the aesthetic appearance of our patients' teeth, and by extension their smile, which is why they are custom made. Our cosmetic dentistry is matched perfectly to the exact shape, and shade of a patient's surrounding teeth, meaning they appear to be as natural as possible.
What to expect from your treatment process
Many patients may feel more comfortable knowing what to expect from their dental appointment, whether this be a regular dental appointment, or a more extensive dental procedure. Many of our more nervous patients may feel better receiving a tour of our clinic (which can be arranged) as well as voicing their concerns within an initial consultation, both of which are always welcomed.
The first step
For any dental procedure, an initial consultation is always recommended first, this ensures we can determine the best possible treatment for our patients, and the correct way to commence treatment. Once you have attended your initial consultation, we can give your teeth a thorough examination,and therefore create your custom-made porcelain veneers!
How they work
Porcelain veneers are wafer thin and fit perfectly on our patients' natural teeth, however first a small layer of the natural tooth has to be filed down (using a special dental drill). Once the natural teeth are prepared for the veneers, they can be adhered using a special dental glue adhesive, and that's all there is to it! Our dental clinic aims to make our dental procedures as simple and as comfortable as possible.