Composite veneers (also known as composite bonding) are used extensively to improve the colour, shape, position, arrangement, and in some cases, the texture of teeth in order to make them more attractive. Generally, they can be fitted in one visit to the dentist and are minimally invasive compared to conventional porcelain veneers, which require the tooth to be drilled before placement.
At Benhill Dental Practice, we are very experienced with composite dental materials and understand how best to use them for restorative purposes. Our highly-trained dentists have a deep understanding and experience of the nature of the procedure, since they have applied dental veneers to many patients with great results.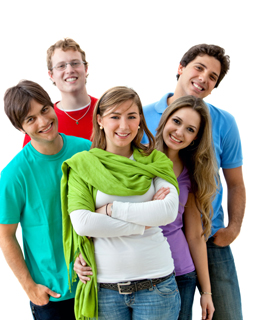 The procedure
Dental veneers are very thin, tooth-coloured leaves made of composite or porcelain, which cover the front of your teeth. Based on your preferences, we can alter the shape of your veneers to make your teeth look longer and or closer together. You can have just one veneer or a whole set – the latter is known as a smile makeover.
Your dentist will prepare your teeth first in order to ensure that veneer and your tooth bond completely. After that, they will sculpt the composite dental material into the ideal tooth shape and structure to fit your tooth. Choosing the right shade, and shaping the material to suit individual oral contours, requires a trained dentist with a thorough understanding of facial and tooth structure.
At Benhill Dental Practice, we craft our veneers out of the highest quality composite material for realistic results. Stain-resistant and smoothly polished, composite veneers protect existing enamel and enhance your smile.
Benefits of dental veneers
Since veneers are individually made for each patient, it is nearly impossible to tell the difference between a veneer and a natural tooth. Unlike natural teeth, veneers are stain resistant and cannot form cavities on their surface. Unlike other tooth restoration treatments, they will usually last for 15 years or more due to high-quality bonding agents and improved cement. Finally, with veneers, as opposed to crowns, your natural teeth remain largely undamaged.
Get in touch
If you are not happy with the appearance of your teeth, contact us today and we will help you figure out whether veneers are the right solution for you.