Do you have a fear of the dentist which is beginning to impact your confidence?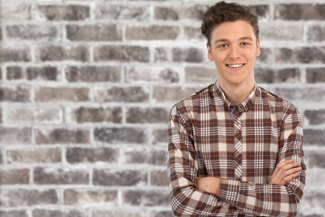 At Benhill Dental Practice, our team is trained to help you overcome any dental phobia Sutton you may have and we always endeavour to make your trip to see us as pleasant as possible.
Here, our team answers the most common questions we receive about having a dental phobia Sutton, so use this information to help conquer your fears.
What causes dental aversion?
There are many reasons why someone may develop a dental phobia Sutton.
In many cases, this problem has been caused by a situation early in life; perhaps you were seen by a dentist who was not very compassionate, or perhaps you recall a toothache that led to a very unpleasant experience in the dental chair.
Irrespective of the cause of your dental aversion, it is important to have it managed appropriately by a trained and sympathetic team. Avoiding check-ups can lead to more serious issues, such as tooth decay and gum disease, which in turn can cause more invasive and unpleasant experiences to occur.
If you have a phobia of the dentist and want to overcome it, please contact our team.
What can be done to help me relax?
Luckily, our team can offer you a myriad of options to help you relax.
For one thing, we are proud to be able to offer pain-free dentistry; this is possible due to our team's expertise and the equipment that we use throughout the procedures.
Should you like to be more 'in the know' during treatments, our team will happily talk you through what we are doing and will be able to offer reassurance at every stage of the process. If you are undertaking a more complex procedure, we will be able to offer you a local anaesthetic.
I haven't seen a dentist in a while; will I be judged due to the condition of my teeth?
Not by our team!
At the practice, our team always aims to practise compassionate dentistry and will endeavour to make you feel as relaxed as possible while we examine and work on your teeth.
We are also aware of the spiral that can occur with dental anxieties; you have a concern and thus you avoid getting it seen to due to fear of being judged. Our team wants you to have a healthy, functional mouth and so we will never lecture or belittle you over dental hygiene.
Do you offer pain-free dentistry?
Our team at Benhill strives to offer pain-free dentistry. By using the most gentle and advanced tools, we can ensure that your trip to see our team will be as pleasant as possible.
If at any time during a dental procedure you feel discomfort, please inform our team and we will endeavour to alleviate it.
Can you help me allay my fears of the dentist?
We will always aim to make our nervous patients feel as relaxed as possible when they visit us.
And, to help prevent further issues from occurring, we will aim to prevent problems that may arise in the future. This may involve the use of fluoride sealants to inhibit decay. In short, everything we do at the surgery will be to make sure your trip to see us is as comfortable as possible, while also helping you overcome your dental concerns.