At Benhill Dental Practice, we consider veneers Sutton as a powerhouse in the arsenal of cosmetic dental treatments. We offer top-quality veneers Sutton (also known as dental caps) to patients looking to improve the look of their teeth. While dental caps are commonly used to fix aesthetic issues related to teeth, these are also used to protect the health and function of teeth.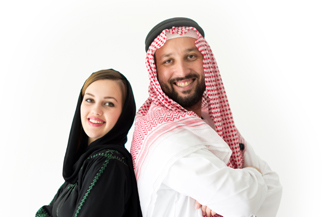 Veneers Sutton can be relied on to rectify a range of aesthetic problems that include: teeth that are broken or chipped, teeth that are irregular in size or shape, teeth that look stained or discoloured as well as relatively minor gaps between teeth. In addition to its versatile use, there are plenty of other plus points about dental caps that promote this cosmetic dental treatment as a relevant dental solution. We take a look at what some of these plus points are.
Why dental caps are worth considering
Dental caps prevent structural issues from worsening
The real worry about chipped or fractured teeth is the compromise to the structural integrity of teeth. A dental cap is a thin covering that is placed over the affected tooth and which provides much-needed 'strength' to the tooth. Any weaknesses in the structure of the tooth present a real danger to the life of the tooth as chips and cracks can open a pathway for bad bacteria and germs to enter the vulnerable layers of the tooth.
Dental caps offer a customised solution
Dental caps are fitted according to each patient's individual needs. Some patients may need to balance tooth symmetry, others may need to improve teeth shape or need the cap-like coverings to hide the discoloured look of badly stained teeth. Our friendly dental practitioners can help patients determine which shade of 'white' would be best to bring about a natural bright look.
During a consultation, we will factor in the age and gender of the patient and face shape to ensure that the veneers treatment achieves the aesthetic outcomes sought after.
Dental caps can be regarded as a quick fix
Seeing that there is very little preparation of teeth needed (this is dependent on the patient's situation) for dental caps to be inserted, many regard this treatment plan as a quick way to address cosmetic issues. Some patients require as little as two visits to complete their treatment.
Dental caps must be well cared for to provide a long service life
Dental caps are well-known for offering a comparatively long-standing solution but it must be said that these dental devices must be looked after in return for their dependable service. Most important for patients to remember is that their oral hygiene practice at home should be a priority if dental caps are to remain in a pristine condition.
Dental caps can be used alone or as an add-on to other dental treatment plans when a patient is in need of them. Reach out to us at Benhill Dental Practice should you wish to know more about how veneers can improve the look of and protect the health of your teeth. We offer professional consultation with a well-experienced dental practitioner in which we will gladly answer all of your questions.