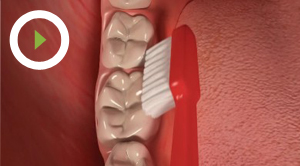 As well as regular dental check-ups, a good dental hygiene regime is essential to maintaining a healthy mouth for patients of all ages.
At Benhill Dental Practice we have our wonderful Hygienists Rachael . She is approachable, gentle and meticulous. She provides the following hygiene treatments;
Cosmetic cleaning - removal of plaque, tartar and external stains (from food, drink and habits such as smoking). This is also known as a cosmetic scale and polish, using specialist equipment and polishing pastes.
Hygiene sessions for the treatment and prevention of gum disease
Hygiene sessions with local anaesthetic for those with particularly sensitive teeth or advanced gum disease.
Regular hygiene visits are important to treat and prevent gum disease, which is one of the leading causes of tooth loss, and which can also lead to other unpleasant conditions such as bad breath. Early symptoms of gum disease include gums that bleed when you brush your teeth, swelling and discomfort in the gums. If you notice any of these symptoms you should book an appointment with our Hygienist straight away. Many people will experience mild gum disease at some point in their life and, as with all dental health conditions, the quicker it is spotted, the easier it is to manage and treat.
As well as thoroughly cleaning your teeth at the practice, Rachael will provide you with bespoke home care advice, including the best brushing techniques for patients of all ages, and the correct way to use products such as dental floss or interdental brushes to help keep your mouth happy and healthy.
Rachael's is very popular and in high demand, therefore we advise booking at least 6 weeks in advance to avoid disappointment.
Note: A £20 deposit is required for all patients wishing to book with the hygienist. Should you fail to attend your appointment this will not be refunded.