Understanding the fears and anxieties surrounding your visits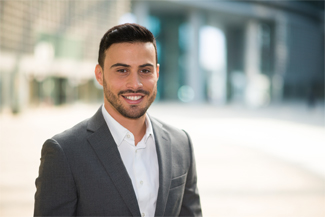 For as long as you can remember you may have felt an uncertainty when it comes to the notion of dentists and visits to the dental practice. It may be that a bad experience for you or someone you know dented your confidence about the whole process, or it may be that you just didn't visit much as a child, leaving your imagination to run wild when thinking about what a trip to the dental practice would be like. No matter what your background is, or how you came to have fears about the dental practice, rest assured that you are not alone. In fact, statistics for 2019-2020 revealed that 75% of adults throughout the world have some level of dental anxiety or fear. So, whilst you may feel alone with your fears, know that others have been where you are.
At Benhill Dental Practice, we understand how debilitating fears and anxieties can be, which is why working with you to suppress and hopefully overcome them is one of our priorities. Below are some of the ways in which we hope we can help.
Opening up communication
Taking the time to get to know you is something our dental team will always strive to do. Whilst we do not expect to become best friends overnight, when working with nervous patients Sutton, learning about each other and taking things slowly can make all the difference. From adapting the treatment options, through to creating breathing space within an appointment, our dental team have you covered and with a little communication we can hopefully work together to ease your fears slowly.
By opening up to our dental team, we will also be able to work together with you to ensure that you are not waiting around fretting all day and will get you in for an early appointment should you so wish. Preparation is always key, so let us know how you feel and together we can come up with a plan to suit you.
Setting the dental practice scene
For some nervous patients Sutton, the layout of the dental practice can make them feel dread. With this in mind, taking the time to view the practice without an appointment in place can be a big help. From the waiting room to the layout of the dental chair within the dentist's room, each part once broken down without any pressure can assist in easing the uncertainty within. Contacting us to arrange a quiet visit is easy and can be done online, popping in or with a simple phone call.
Is there a possibility of sedation?
Although some dental surgeries do offer sedation, at our particular dental practice we do not offer this option and prefer to spend time with our nervous patients Sutton. Working with them to reduce and hopefully eliminate their fears is our top priority and no matter how much time it takes, we are there to support and guide them through these difficult anxieties.