If just the thought of visiting the dentist brings you feelings of dread and terror, you might be suffering from dental anxiety. The fortunate news is that you're not alone; many individuals suffer from this to a degree. The bad news is that dental anxiety can affect your oral health.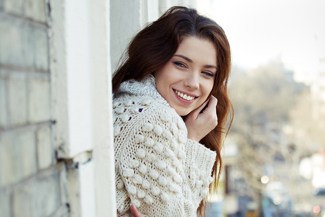 At Benhill Dental Practice, we're trained to treat nervous patients in Sutton and will help you to put your mind at ease during your checkups with us.
If you're searching for reading material to encourage you to overcome this relevant and commonly experienced problem, read on.
Why am I like this?
Many people could be classified as nervous patients in Sutton and having dental anxiety doesn't appear randomly, but can result from the following.
You might be going through trauma, caused by an early childhood experience with another dentist or medical practitioner.
You might have a fear of pain, the unknown, or anxieties over gagging.
You don't not like being in control.
You hate your personal spaces being invaded, and having a dentist operating from your mouth can be extremely invasive.
How can I ease my dental anxiety?
Avoiding the dentist is the worst thing for nervous patients in Sutton, as avoidance behaviour only exacerbates minor dental issues, turning them into more significant ones.
To the contrary, seeing the dental practitioner regularly is the best thing for nervous patients in Sutton. If you take care of your teeth, and there are no underlying issues, these checkups are straightforward and wonderfully non-memorable.
Walking through the doors of your local dentist; easier said than done, right? Here are some helpful tips you can look into to help you remain relaxed and composed, and to make the situation less of a personal ordeal.
Find a local dentist practitioner experienced with ill-at-ease patients, a doctor specialised in dental anxiety is an even better choice.
If you're seeing a new dentist, be upfront about your problem. That way, they can readjust the treatments and procedures as needed.
Ask if you can have a look around the dentist's office before your visit. That way you can get a feel of the place before your appointment.
Bring a friend along with you, as having the support will help you. If it's alright with your dental practitioner, ask if they can sit in the room with you while you get your procedure done.
Schedule an initial consultation first before you get any procedures done. That way, you can build rapport with your dentist. Feeling comfortable in their presence will make the experience easier.
Choose an appointment time in the morning. That way you won't spend the whole day overthinking and ruminating about your upcoming appointment.
Meditate or employ breathing techniques to help you relax.
Listening to your favourite tunes to help distract you and will also drown out the clinical sounds associated with the dentist.
Ask about conscious sedation if you don't think you can go through the appointment using more holistic methods. Conscious sedation will help you relax but make you feel drowsy. Make sure you don't drive home afterwards.