At Benhill Dental Practice, we are used to dealing with nervous patients Sutton, and by using gentle dentistry, we are able to help our patients overcome their anxiety. Our dental practice has been providing the community with care and treatment on this site for over 80 years. Dentistry has changed over this period and is now more inclusive than it has ever been. Patients want to be better informed, and we have embraced this by empowering our patients and providing them with all the information they need to make an informed decision about their treatments. Armed with the knowledge about the procedures and the treatments available for their particular conditions, they can always feel in control.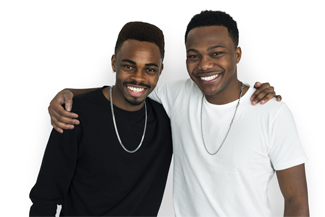 Building a relationship
To treat nervous patients Sutton, it is necessary to build a relationship with our patients. We encourage our patients to tell us about their fears, desires and expectations. Understanding these emotions and treating each patient as an individual allows us to administer personal dental treatment and build trust. Nervousness is usually the result of bad experiences or the expectations of a possible bad experience. By practising gentle dentistry, we carefully navigate each procedure by reassuring our nervous patients Sutton through each step of the procedure. We identify any possible discomfort and help our patients to negotiate this in an affirmative way. As we are honest with our patients, they soon learn to trust us, and we encourage them to let us know when they feel any anxiety so that we can talk them through the process of overcoming it.
Our teeth are vital to good overall health
Once we have lost our baby teeth, the next set that we grow is the final set that we must try to make last for the rest of our lives. Our teeth are designed to perform a specific function, which is to allow us to chew our food well enough for our stomachs to be able to digest what we eat. Unfortunately, some patients are born with misaligned teeth or jaws, which makes chewing food difficult. Fortunately, decades of dental science and technological advancements have provided solutions to many conditions.
Targeted solutions
For many years, metal braces were the solution to realigning teeth, and now, that original appliance has been changed over the years and is more comfortable and effective in what it does. Additionally, a number of other versions have made the experience of correcting certain dental disorders more pleasant. Some versions are now almost invisible as they can be fitted behind the teeth or are tooth-coloured so that they are less conspicuous. Furthermore, a new version of tooth straightener has been developed, which is made from a clear dental material and fits over the teeth.
Dental treatment with nervous patients in mind
All of these developments have helped to alleviate dental anxiety as more and more patients are being introduced to a more gentle way of receiving dental care and treatment. Dental anxiety can be treated, and we work with our patients to make their dental experience more pleasant so that proper dental maintenance is achievable.