When you have had a bad time during a dental appointment, it can really impact negatively on your life.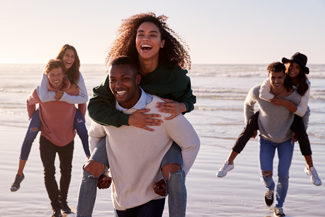 In the UK, three out of four people have expressed concerns about needing to attend dental check-ups and dental phobias remain fairly common. And while it is all too easy to avoid the dentist if you are a nervous patient, this is rarely a good idea; it can cause less serious issues to become more complex and can allow significant problems to go undetected.
If you are an anxious dental patient, you will be glad to hear that dental care has evolved and now, all dental teams are trained to handle even the most anxious of patients; including ours!
At Benhill Dental Practice, we are proud of the services that we offer to nervous patients Sutton. We aim to help them to overcome their fears and anxieties without the use of sedatives. We build a relationship with all of our patients, to change their perception of dental care and to help them make the best choices possible for their dental health.
How do we help our nervous patients Sutton to relax without sedative medications? Read on to find out!
We aim for pain-free dental care
If you have had a bad or uncomfortable experience in the past with a dental team, you will be glad to know that with our emphasis on providing dental care with as little discomfort as possible, we can help.
When our nervous patients Sutton attend our surgery, we use state-of-the-art tools and medical guidance to make every procedure as comfortable as feasible and can assure you that your visits with us will be with far less stress.
Communication
As we mentioned before, when you come to us at Benhill Dental Practice, we will work with you to help you overcome your phobias and concerns.
We have helped many anxious patients overcome their concerns about the dentist and we really want to help you too! If you feel worried about attending your first appointment with us, please inform our friendly reception team and we will accommodate you and make you feel welcome.
Prevention
We touched on this briefly at the start of this article; when it comes to nervousness and dental care, it can often act as a hindrance towards getting help.
And so, while we will aim to restore any issues caused by lapses in dental care, we will also take steps to ensure that any and all potential issues are prevented.
This can include scales and polishes for those at risk of gum disease, and the application of fluoride sealants for those with acid damage. So when you visit us in the future, it won't be linked to discomfort or associated concerns!
Local anaesthetic
We do not offer sedatives to our patients but, as we mentioned earlier, we always aim to provide pain-free dental care.
And so, when you come to us we will use as much local anaesthetic as required to help you feel comfortable (and numb!) while we work on your mouth.