Dear Patients,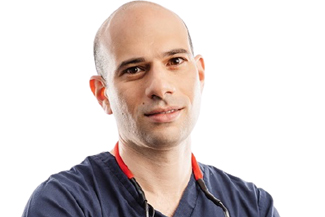 We are happy to announce that we have a new Dentist joining our team, Dr Ali Sammarraie.
Dr Sammarraie will be working at our practice on Tuesdays, Wednesdays and Saturdays. He has over 16 years' experience working in the NHS and Private sector. For more information on the services he offers please click here.
How to book an appointment
Existing NHS patients wishing to book an NHS appointment
Telephone only – 0203 827 4522
Existing NHS / Private patients wishing to book a Private appointment
Book online 24/7 using our Online Booking Portal found on our website
or
call us on 0203 827 4522
Reminder to existing NHS patients – Deregistration
Due to the unprecedented demand on NHS dental services in the area, we are asking all existing patients who were previously seen under the NHS to call us and book an appointment before 1st January 2022. We have appointments available on Tuesdays and Wednesdays.
As stated in our practice policies, patients who have not returned within 2 years of their last dental check-up will be automatically deregistered and will no longer be seen under the NHS. This is to give other people in the community the opportunity to access NHS dental services.
If you or your family have moved away or wish to be deregistered, please call us on 02038274522 so we can update our system.
Here is a quick reminder of the treatments we offer;
Emergency appointments
Routine treatments – Check-ups, fillings, crowns, veneers, bridges, dentures, root canals, extractions
Periodontal treatment – deep cleaning (root surface debridement)
Cosmetic treatments – composite bonding, veneers, cosmetic scale and polish, Mini – Smile Makeovers, Invisalign clear braces, Boutique teeth whitening, Facial Aesthetic treatments such as dermal fillers and anti-wrinkle treatments
Kind Regards,
Benhill Dental Practice Team