The thing with teeth is that we evolved to have one set that would last us for a lifetime. That was back when our diets had way less sugar in them. These days it's hard to get away from sugar, and without a good oral hygiene routine, we are in as much danger as ever from tooth decay, especially as children.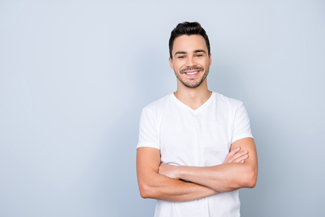 Sugary drinks, sugary snacks, even snacks such as raisins, all feed the bacteria in our mouths that give off acids that destroy tooth enamel. That's why decay in children is on the up. According to government statistics 25% of five-year-olds suffer from tooth decay, with three or four of their teeth in trouble. And in 2012-2013, tooth decay was the most common reason for 5–9-year-olds going into hospital. In 2014-15, over 63,000 children aged up to 19 went into hospital to have teeth removed. 63,000! That's so many. And that's why we are very hot on teaching our young patients how to develop a really good oral hygiene routine.
Meet Debbie
Here at Benhill Dental Practice in Sutton, our hygienist is Debbie. She knows that getting a good brushing technique takes time and that kids often have far better things to do than brush their teeth. Debbie was nominated for Hygienist of the Year in 2008 after starting Toothy Pegs Club in 2007. Debbie ran the club in schools as well as bringing it into Benhill Dental Practice.
Teeth with character
Debbie has got kids to love their teeth by giving each kind of tooth a character of their own. From ladylike Nibbles the Incisor, who loves minty toothpaste, to Grinder the Molar, who loves to use disclosing tablets before he brushes his teeth, the characters teach children how to brush their teeth and helps anxious kids get over any fears of the dentist. It's free to all children; you don't have to be a member of the practice. The club even does puppet shows, which go down a storm with children.
Toothy Pegs Club is a fun way to give your kids a good grounding in oral hygiene. Come along and join the fun!