What is your reaction when someone you know throws back their head to laugh and you see rows of grey fillings in their mouth? Perhaps you think 'Blimey, they ate a lot of sweets when they were a kid'. Maybe you feel quite glad you don't have to kiss them. Maybe you think about your own grey metal fillings and wonder if they are so obvious too.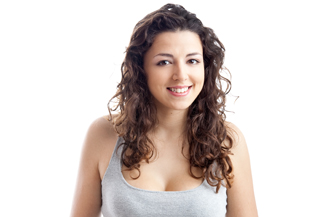 That's the trouble with amalgam fillings. They give the game away. Every sweet, every night you didn't brush your teeth as a kid is emblazoned on your molars, maybe even your front teeth too, for everyone to see for all eternity. Or are they? Have you ever thought about going from silver to white fillings in Sutton?
Here at Benhill Dental Practice, we can change your old amalgam fillings for tooth-coloured composite resin fillings, and they will be just as good, if not better.
Durable
It is true that when white fillings came on the market a couple of decades ago, they weren't as strong as amalgam fillings, but those days are gone and now white fillings are just as durable as silver ones.
Bonded
As well as that, white fillings bond with your tooth. Amalgam, on the other hand, is packed into the cavity as tightly as possible, but there is still a tiny gap around the edge into which decay-causing bacteria can sneak, especially as the filling ages.
Stronger teeth
We don't have to remove as much healthy tooth material when we put in white fillings. This means that more of your tooth structure is intact, making it stronger.
Sculptable
White fillings are put in in layers and then cured hard with a UV light. Once the layers have been built up, we can use tools to sculpt them and give you back your chewing surfaces. We can't do this with silver fillings, which lie flat within the tooth.
We can either replace your amalgam fillings in a safe procedure, all in one go, or we can do them one at a time as the old fillings age and crack.
Ask us about white fillings next time you come in for a check-up.