How do you feel when you are with someone and they throw back their head for a really good laugh and show you all their fillings, neatly lined up in a dark glinting row of grey? Don't you feel just a tiny bit icky when you see how many they've got? Maybe you have as many too and people are feeling a bit icky when you laugh. Or maybe, and even worse, you don't laugh as loudly and satisfyingly as you'd like to because you are conscious of your many fillings.
Well, don't despair, it's possible to get those old metal ones replaced with white fillings in Sutton, here with us at Benhill Dental Practice.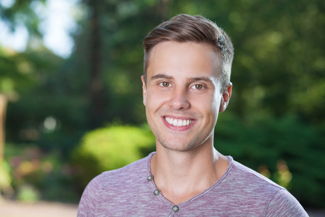 We love white fillings
Controversy over the mercury content of amalgam fillings aside, white fillings have gotten so much better over the last couple of decades. The composite materials from which they are made are so much stronger than they used to be and so your fillings will last a lot longer than white fillings used to.
Stronger teeth
As will your teeth, because one great thing we love about white fillings is that in order to put one in, we don't have to remove anywhere near as much healthy tooth material as we do with amalgam fillings. This may not matter so much if yours is a small filling, but if it's a big one, you need to hang onto your healthy tooth material so that the sides of the tooth remain strong and able to withstand the powerful forces created by chewing.
Better protection against decay
The other great thing, from our point of view, about white fillings is that the material actually bonds with your teeth. There is nowhere round the edges of the filling that bacteria can sneak in and start the decay process all over again under the filling. Amalgam, on the other hand, can be tightly packed into the tooth, but it cannot bond with it. That means that there is a miniscule gap between the tooth and the filling and over time, bacteria can get in to cause decay.