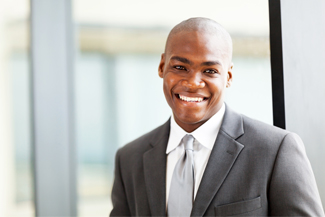 Visiting the dentist on a regular basis is very important for good dental hygiene Sutton. Here at Benhill Dental Practice we recommend that you visit the dentist at least every six months and more regularly if you are prone to dental issues. Your dentist will carry out a thorough examination of your teeth and gums to make sure that your teeth are clean, your gums are strong and healthy and that you do not suffer from any underlying dental issues.
Avoiding the dentist can result in the development of many different types of dental problems, which you may not be aware of, as many of these can be asymptomatic to begin with, they can progress quite rapidly and eventually result in irreversible damage to your teeth. You may not realise that you have an issue until you are presenting with toothache, bleeding gums, sensitivity or other uncomfortable and painful symptoms, which are a sign that the issue has progressed significantly and requires urgent attention. This can be avoided by regular visits to our dentist at the practice who will be able to detect any dental conditions from the outset, so that they can be treated quickly and effectively before they are able to have a significant impact on your teeth or surrounding healthy teeth and gums.
Hygienist appointments
After examining your teeth and gums, your dentist may recommend that you have an appointment with your hygienist to help you maintain better dental hygiene Sutton. The hygienist will examine your gums even more closely than the dentist to make sure that you have no signs of gum disease. Gum disease is a common dental issue which is caused by the build-up of plaque on your teeth. Plaque is a sticky substance which forms on the surface of your teeth that can be removed by effective brushing. Unfortunately if plaque is not removed properly then it remains on your teeth and encourages the build-up of bacteria in your mouth and over time hardens, resulting in the formation of tartar. Tartar cannot be removed from your teeth by brushing alone.
The role of your hygienist is to remove excess plaque and tartar from your teeth using specialised cleaning techniques also known as a scale and polish, or a professional clean of your mouth. If you have not visited the hygienist before or you have avoided booking an appointment, then you may find that a significant amount of tartar has formed. Unfortunately this can result in gum disease or even periodontal disease, which is when plaque can not only damage your gums, but also the surrounding supportive structures of your teeth. Your hygienist will carry out a deep clean using scaling and planing techniques, and you will have to maintain a good oral hygiene routine with frequent visits to your dentist and hygienist for good dental hygiene Sutton.
Your dentist will recommend how often you should visit your hygienist, although it is recommended that you visit both the dentist and hygienist at least every six months, this will be dependent on your dental health and you may require more frequent appointments if you are prone to dental issues or excessive plaque and tighter formation. Speak to us at our dental practice today to find out more.