It's easy to focus on your teeth when you think of visiting the dentist at Benhill Dental Practice. Looking after your gums should form an important part of your oral health strategy. They are the foundation of your teeth and the source of one of the most common dental problems in adults – gum disease.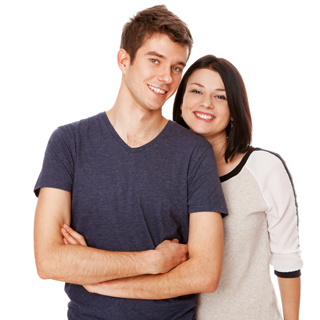 What should healthy gums look like?
Healthy gums in Sutton are pink, firm and flush with the teeth. Your dentist at Benhill Dental Practice will do a visual check during your regular appointments but this is also something you should do at home. If you see any lumps, dark patches, inflammation or experience any soreness this may be something you need to address with an interim visit to the clinic. If you detect any of these issues and they do not go away within a week or two, give us a call to make an appointment.
Signs of gum disease
Be on the lookout for signs of gum disease at all times. These include:
Bleeding gums – this is one of the most common symptoms. Many people think that bleeding gums are normal because they are so common. If you persistently see blood when you are brushing your teeth, let your dentist know so that they can give you advice on reducing the risk of advanced gum disease;
Bad breath or a nasty taste – everyone experiences a bit of a strange taste or smell from their mouth from time to time but if it's day after day, quite bitter and seemingly unrelated to things you have consumed, gum disease could be the cause;
Receding gums – this is where the gum line seems to be pulling away from the teeth. It's worth taking a look online at pictures of healthy gums versus receding gums so you have a basis for comparison. Your dentist will check this for you as well when you visit Benhill Dental Practice.
Extra care
Your oral care is always important but if you use dentures or have dental implants or any other special equipment, you need to remember to take extra care of your gums. This will keep your mouth healthy but will also ensure that you have fresh breath and a bright smile.