In life, prevention is better than cure and nowhere is this more accurately demonstrated than in dentistry.
With the Christmas season just around the corner, many people are shopping for those festive chocolates and sweets that, while delicious, can cause havoc with our mouths if we don't have a good oral hygiene routine in place.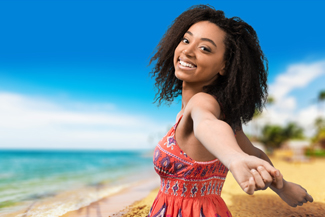 Good oral hygiene means more than simply brushing your teeth twice a day. While it is important to brush away the daily accumulation of plaque, when approaching the Christmas period at a time you know your sweet tooth will win, there are other steps you can take to stop issues from arising with your teeth and gums.
At Benhill Dental, our team are always eager to help our patients keep their teeth in tip-top shape. If you are worried about your dental hygiene in Sutton during the run up to Christmas, book an appointment with our hygienist today!
How can we help improve your dental hygiene in Sutton? Read on to find out!
Reducing plaque
As mentioned previously, brushing your teeth twice a day can help reduce plaque accumulation on the surface of your teeth, but did you know you may also have plaque below the gum line?
Visiting our hygienist for a scale and polish is one of the fastest ways to improve your dental hygiene in Sutton and involves a specialised form of brushing, just under the gum line to remove plaque and prevent tooth decay.
Removal of plaque below the gum line also reduces the likelihood of conditions like gingivitis and other types of gum disease, no one wants bleeding gums at a Christmas party!
Preventing and treating gum disease
There are many causes of gum disease, with the most common cause being an excess of plaque in the mouth.
Unfortunately, some people may just be unlucky and will need the help of a hygienist to manage their gum disease.
Our hygienist will be able to help with mild to severe cases of gum disease, offering treatments such as prescription mouthwash to alleviate swollen gums, while also performing scaling and polishing to remove any plaque.
In more extreme cases of gum disease, our team may suggest root planing or debridement, to remove deep seated plaque from the roots of your teeth, which has been found to be helpful in extreme instances of gum disease. If you have ulcerative gingivitis, our team will prescribe antibiotics and painkillers as treatment.
Tooth whitening
Did you know our hygienist at Benhill Dental can improve the visual appearance of your teeth too?
If your teeth are given the all clear for plaque and signs of gum disease, our hygienist can help give your smile a bit of dazzle for that upcoming Christmas party with the Zoom tooth whitening system.
Combining both at-home and in the dental chair whitening, Zoom can lighten the colour of your teeth by up to 8 shades in as little as 2 weeks; giving your healthy smile a striking glow that you will want to show off.