There's nothing quite like beautiful white teeth for giving your smile and your spirits a lift. It's no wonder really that teeth whitening is the world's most popular cosmetic dentistry treatment. In Sutton, white teeth are incredibly popular too, among our patients at Benhill Dental Practice.
Why choose teeth whitening?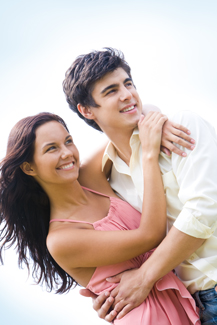 We have wondered about what makes this particular treatment the one that most patients gravitate towards when they are dissatisfied with their smiles. We have reached the conclusion that it is because it is so quick and easy, and that it doesn't require the teeth to be altered in any way. Even mildly wonky teeth can look so much better if they are a healthy white colour, so people often choose this treatment when they are testing the waters of cosmetic dentistry. They may go on to have other, more permanent or invasive, treatments afterwards.
Teeth whitening also makes for a great top-off treatment for people who are having a lot of remedial work done, or have another cosmetic treatment such as getting their teeth straightened with braces. If they have been wearing fixed braces for several months and it is time for the great unveiling when the braces finally come off, patients often choose this time to have their beautiful and newly straightened teeth whitened. It really gives their smile a dramatic lift after all that hard work wearing braces for so long, and they leave our dental practice with huge beams of their faces.
And that's what it's all about really – being able to smile broadly. It feels wonderful and does wonderful things to the body, releasing large amounts of serotonin to lift the spirits.
Your options
At Benhill Dental Practice, we offer 2 ways to whiten teeth. You can come into the practice for power whitening. This takes about an hour and you just lie back and relax, while a more concentrated whitening gel on your teeth does its work. Or you can whiten your teeth at home with a less concentrated gel, wearing custom-made mouth trays for several hours, or overnight, each day. This takes about 2 weeks to get results.