A brighter and whiter smile can make a huge difference not only to your self-esteem and how you feel within yourself, but also how others view you and your health. People do tend to associate a healthy mouth and body with having brilliant and white teeth, so what better way to bring about a positive change to a smile than by having teeth whitening in Sutton?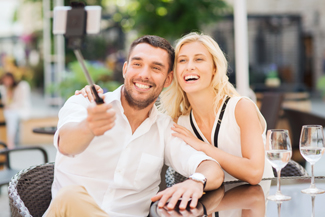 Dull, stained, yellowing teeth can have a significant impact on your confidence and could be the reason why you don't smile as much as you should. If you feel that you are constantly conscious about the appearance of your smile and dislike any staining or discolouration that you may have, then come and speak with us about it today.
We routinely suggest to our patients that a combination of teeth whitening in Sutton, frequent dental check-ups and hygiene visits will give you the best chance at having beautiful, strong and healthy teeth. When you approach us for your routine checkup, speak to us about your displeasure with your stained and discoloured teeth so that we can walk you through the process of how we can brighten and whiten your smile quickly and effectively.
There are two kinds of teeth whitening in Sutton that is available for you to choose from. The first can be done in the dental chair in a matter of minutes. The other option allows you to take a whitening kit home with you so that you can whiten your teeth in the comfort of your own home, usually overnight.
There are advantages to both treatment options and is completely up to you what option you feel will be most suitable for your current lifestyle. We can discuss both options in depth so that you are able to make an informed decision.
Our treatment service offered in the practice
Within an hour, you can expect to find your teeth several shades whiter, without having to do anything but simply sit back and relax. Results are variable depending on the kind of staining that you have. This is great for a confidence boost that is ideal for an important night out where you want to look your best.
This in-practice treatment plan starts with an assessment of your staining so that we can give you a good guideline as to what you should expect. We then protect the gums and lips with a barrier and create a mould of your teeth to where we add a gel. This gel is much stronger than your alternative at-home treatment option but is used for a very short amount of time.
We then place a UV lamp directly on to your teeth which activates the bleaching process.
The at home whitening option
We will provide you with the same custom-made mouth tray that fits perfectly and snugly over your teeth. This enables you to keep the gel on your teeth where it belongs as it can hurt gums and lips and be unpleasant to taste. You should place the gel inside the tray and wear it overnight or otherwise for several hours at your convenience.