The trouble with fillings is that we get most of our tooth decay when we are kids. This is because we have not yet mastered the art of toothbrushing and getting into all those corners round the back teeth. It's also because we haven't mastered the discipline to stand at the bathroom sink for 2 minutes twice a day.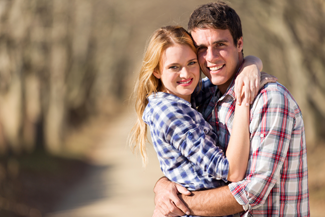 Goodness knows, it's hard enough as an adult, let alone as a 6-year-old in a world of far more exciting things to do.
So, it's not unusual to need a filling almost every time we go to the dentist, especially if we can't resist a sugary snack, and which child can?
This means that by the time we are adults, most of us have quite a collection of dark, glinting amalgam fillings in our mouths, and every time we laugh or yawn, there they are, for everyone to see.
Do you really want everyone to know how many fillings you've got? You don't have to, if you get white fillings instead.
Replace amalgam fillings
One way people upgrade their smile is to have all their old amalgam fillings removed and replaced with white fillings. At Benhill Dental Practice in Sutton, we do this with a great deal of care, so that you don't accidentally swallow any of the old fillings. Amalgam contains mercury, which is toxic, so we are very careful to remove every last bit before we refill the cavity with white fillings made of composite resin.
This is mixture of glass and plastic. White fillings have got stronger and stronger in the decades since they first became available and are now as strong, if not stronger than amalgam.
They also have the advantage of being able to be sculpted. This means that when you have a white filling put in, we can shape it so that you get the chewing surface of your tooth back. This is not possible with amalgam, which lies flat within the walls of the tooth.
We can replace all your fillings in a few appointments, or we can do them one at a time as each amalgam filling wears out.
Come in and have a chat about it.