As you go about your daily business, it's worth looking at other people's smiles and getting an idea of what are the accepted norms for smiles these days. You will notice that amongst people under the age of about 40, it's very important to have straight, well proportioned, white teeth. People are spending more on their smiles than ever before, and the most popular treatment of all is teeth whitening.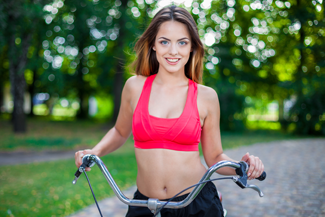 Here at Benhill Dental Practice in Sutton, we see more and more people coming in for teeth whitening treatment. It's a great way of giving your smile a lift without having to go through lengthy and costly treatments. So, if you know you need to have a great smile for an upcoming event, you may well choose to get your teeth whitened, and there are 2 ways in which you can do this with us at Benhill Dental Practice.
How does teeth whitening work?
The treatment aims to gently lift out traces of pigments from various foods and drinks, such as coffee, red wine and dark chocolate. These get trapped in the pore of your tooth enamel and brushing can't dislodge them, neither can a good clean with the hygienist.
Teeth whitening gel contains hydrogen peroxide, a tried and trusted whitener and disinfectant that has been around for a couple of hundred years. It comes in different strengths, depending on what it's being used for.
We also use it in different strengths at the dental practice.
Power whitening
We use a stronger concentration of hydrogen peroxide for whitening treatments that we can oversee in the clinic. Power whitening gel is painted onto your teeth and takes about an hour to whiten your teeth by several shades.
At-home whitening
Using bespoke gel trays and a weaker gel, you whiten your teeth at home over a couple of weeks. You put the gel in the bespoke trays and wear them every day for a short period.
Both methods have their advantages. One is quick and can be done in your lunch hour. The second gives you trays that you can use every time you need to top up your treatment.