If you are looking for quality results that are both consistent and safe, why not choose a product that dentists themselves use to whiten their teeth? That's what you'll get here with us, so let our experts talk you through the process of teeth whitening Sutton so that you can feel empowered knowing what to expect with this, frankly empowering experience.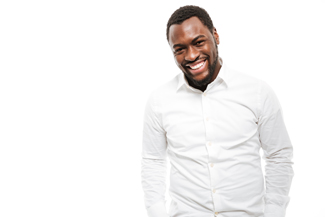 Teeth whitening Sutton is an opportunity for you to feel more comfortable with your own smile, allowing the removal of several years of stains over the course of a few weeks in a safe and relaxed way. We can perform this treatment using different formulas to suit your lifestyle needs, you can opt for the treatment to be completed in a way that is most convenient for you so that you can enjoy the best possible results.
Both options, either the day or night wear options, guarantee your safety and we will provide you with all of the equipment and information that you need to competently complete the whitening treatment at home.
The overnight kit consists of either 10% or 16% carbamide peroxide which is designed to be worn for 6 hours consistently. You get the same outstanding results with your day kit, consisting of 6% hydrogen peroxide and can be worn for up to 2 hours daily.
One of our team will be assigned to your teeth whitening Sutton experience and care. They will determine what kind of whitening your smile needs and discuss with you pros and cons for each solution for your personal situation. This encompasses both your physical needs as well as your expectations and daily demands so that we can together establish an experience that works the best for you.
You can expect to see results after a few days using this treatment with optimal results seen at around the three-week mark. There are a few things that you can do to extend the life of your treatment and ensure that your smile is looking its greatest for the longest possible time.
How can I extend the life of my treatment?
By understanding what has caused the staining to your teeth in the first place, we can understand what is likely to continue to stain your teeth again in the future. Many of us consume red wine, tea or coffee on a regular basis and these products, alongside others are the main culprits for standard tooth discolouration. If you're unsure what might stain your teeth, simply consider a white shirt and if the food or drink would stain the shirt, over time it will stain your teeth.
Consume less of these products and rinse your mouth with water after every meal, if not giving your teeth a light brush to remove any residue left over.
It is important to maintain good oral health and to keep your smile clean. Regular hygienist appointments will remove any surface stains that have accumulated over the past few months, so by visiting a professional often, you can maintain that whiter, healthier looking and feeling smile for longer.