Most know how important dental hygiene Sutton is, yet still take it for granted. Any dentist will tell you that most of the cases they see are preventable, typically caused by neglect or partial neglect.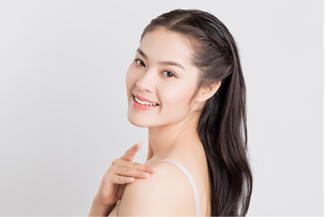 So what exactly are you doing wrong, and what can you do to improve the condition of your mouth, teeth, and gums? Read on to find out; perfect teeth are easier to achieve than you might think at our clinic, Benhill Dental Practice!
Where can I improve?
Improve your dental health by strictly and conscientiously adhering to the basics. This includes regular brushing and trips to the dentist twice a year, or as instructed by your oral health practitioner.
You need to dedicate an appropriate amount of time to clean your teeth, which is approximately two to three minutes, at least twice a day. A quick, 30-second swap will do little to remove bacteria accumulating on your gum line and between your teeth. Additionally, excess plaque will cling to the surfaces of your teeth, turning them an unsightly yellow. You may also suffer from bad breath.
Don't forget to floss either, as these filaments remove plaque where your brush can't reach. Many people see flossing as optional when it should form a crucial part in upkeep your oral health.
Parents struggling to get their easily distracted offspring to brush their teeth for the prescribed time is challenging, but not impossible. Make the task fun by turning it into a competition with the winner receiving an award. Ensure that the prize doesn't negatively impact their dental health, like sweets.
Learn the techniques necessary to eradicate most germs hiding in your mouth. Considering that the mouth is a breeding ground for a trifecta of bacteria, you won't reach them all. However, by brushing your teeth correctly increases your chances of optimising your oral health. If you think that your teeth cleaning ritual isn't correct or only partially removing germs, ask our dentist for a quick demonstration.
The brush you use on your teeth is also essential. Choose one with soft to medium bristles as this allows the brush to bend and reach under the gumline, which is a popular breeding ground for harmful bacteria. Don't make the mistake of choosing a utensil with more rigid bristles, thinking it will remove more bacteria as you might be wearing down tooth structure at the same time.
If you don't like manual brushes, go electric. Electric toothbrushes equipped with rotating heads are as efficient and beneficial for those with limited mobility.
Stick to your dental appointments
Life's busy but stick to your dental appointments for the sake of your dental hygiene Sutton and health. These routine checkups make detecting dental issues a possibility, saving you time and money in the future on larger problems that require complicated and expensive procedures to treat.
Change your diet and lifestyle
It's not only cleaning your teeth and seeing the dentist that's important. Adopting a balanced, nutritious diet also contributes to better oral health. Do this by curbing your intake of sugary and greasy food, while eating more fruit, vegetables, and lean proteins. Remember to hydrate often and moderate your drinking habits. If appropriate, look into smoking cessation therapy!