On a warm summer's day, you should not have to feel worried about biting into a cool, refreshing ice lolly. On a cold winter's day, you should not wince at the thought of ordering a hot chocolate at your regular coffee shop either.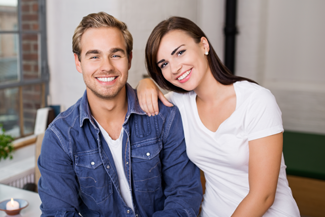 If you have a sensitive tooth or teeth, then these concerns are all too real for you and can be a serious pain (no pun intended).
What causes sensitive teeth?
A leading cause of sensitive teeth in Sutton is a loss of enamel on the tooth or teeth; this can be caused by a diet full of highly acidic foods and drinks like orange juice.
There are also other reasons for enamel loss such as nocturnal grinding, a cracked tooth or decay around a damaged filling.
What can I do?
If you suspect you have sensitive teeth in Sutton, the first thing to do is to check with a dental surgery that has experience in treating patients who suffer from sensitive teeth. It may be that you have a cracked filling or tooth, which can easily be repaired and immediately stop the sensitivity.
At Benhill Dental Practice Surgery, our dental team are experienced in helping patients who have sensitive teeth and will work to identify the cause and provide you with a personalised plan to minimise and stop the pain caused by sensitive teeth.
Home based options
Our dental team will provide you with advice on how you can minimise pain caused by sensitive teeth in Sutton and how you can prevent it recurring.
As many of our patients' sensitivity is due to a wearing away of enamel, there are many options to choose from to strengthen your enamel at home.
Fluoride Toothpaste
We can advise you on which toothpaste we think will be the most beneficial for you.
Toothpaste that is high in fluoride will help strengthen and rebuild any enamel that you have lost whilst also keeping your teeth clean. To gain the most benefit, we recommend using a fluoride toothpaste twice a day until the sensitivity subsides.
Mouthguard
If you and your dentist suspect that your dental sensitivity is due to nocturnal grinding while asleep, then it is time to invest in a mouthguard.
Although many pharmacists can give you over-the-counter mouthguards to help prevent grinding, it is best to seek out a dentist to provide a custom fitted one, shaped specifically to your mouth. That way, you can ensure the most comfort when asleep, as well as the best prevention.
Chew Gum
Chewing a sugar free gum creates large amounts of saliva in your mouth which helps harden tooth enamel.
Just make sure you have purchased a sugar free option; if you are chewing away on a sugary gum, your sensitivity will probably get worse.
It is important to establish what is causing your tooth sensitivity before attempting to treat it. It is a symptom, so call Benhill Dental Practice today for preventative dental care.