Your teeth are set into the jawbone, where they are held in place by fleshy ligaments. The bone is covered with flesh known as the gums and this comes down over the teeth, offering protection over the site where bone meets tooth.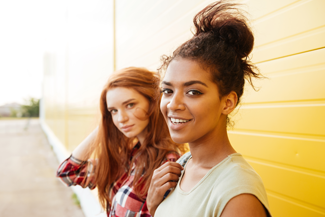 Gums are a bit like the seal you find around places that get wet. Around your shower head, for example. If you don't take care of the seals around things, bacteria can get in underneath and start to pull the seal out of place. It's the same with gums, only when the gums start to pull away, it's your teeth and jawbone that are affected.
That's why, when you think about your oral hygiene, you need to have healthy gums as well as healthy teeth. Here at Benhill Dental Practice in Sutton, you will find that our dentists and hygienists are just as interested in the health of your gums as they are in that of your teeth.
Check-ups and healthy gums
When you come for a check-up at Benhill Dental Practice, the dentist won't only be looking at your teeth for decay. They will also be on the lookout for gum disease.
The early signs of gum disease are red, inflamed gums that bleed easily. If we see signs of gingivitis, we will talk to you about your oral health routine and what you can do to improve it.
If the dentist sees signs of the gums pulling away from the sockets, then you are already in a more advanced state of gum disease. When the gums are pulling away from the sockets, it means that plaque and bacteria can get underneath and start attacking your tooth roots (which have no enamel over them) and the bone surrounding your teeth. This later stage of gum disease is known as periodontitis. Treatment for this is more invasive. We may have to plane away any infected or corroded areas under your gums. We may have to sew your gums back in place to tighten them up around your teeth.
If you want to know more about ways to have healthy gums, please ask either the dentist or the hygienist next time you come in.