Have you got several fillings that you've had for a number of years? The chances are that these fillings are probably the old amalgam or metal fillings. These fillings did the job well, they are long lasting and strong but perhaps now you feel self-conscious when you open your mouth or smile, because there is a distinct glint of silver in your mouth. But don't worry, there is a solution!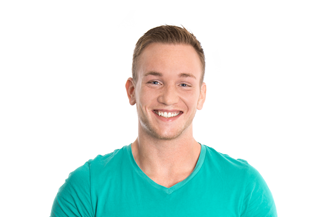 What's the alternative?
Now, with modern dental techniques, you can say goodbye to those old-fashioned metal fillings and have white (also known as tooth coloured or composite) fillings instead. Here at the Benhill Dental Practice we are experienced in cosmetic dentistry and know that silver to white fillings in Sutton are the perfect choice for anyone who wants to improve their smile. These fillings are designed to match the tooth so that the filling is virtually invisible. As a result you will have a much more natural smile and can feel more confident.
How is it done?
First of all, your dentist will discuss the options of changing from silver to white fillings in Sutton with you. When the treatment is being done, the dentist will first of all remove the old amalgam (metal) fillings and any decaying parts of the tooth to leave a clear space for the new filling. Then he will put in the new white filling. The material used to make the filling is extremely strong and durable and is designed to withstand the many years of biting and chewing that are ahead. You can feel confident that the filling won't break or drop out if you're eating something crunchy!
Will it hurt?
No, absolutely not. Your dentist will make sure that the area being treated is fully numbed with a local anaesthetic before treatment begins. Once you are sure that you can't feel anything the dentist will begin the silver to white filling procedure. All you need to do is relax and look forward to an improved, whiter smile! If you are nervous about the treatment please speak to us in advance. At the Benhill Dental Practice we have a lot of experience in helping nervous or anxious patients and will do our best to put you at ease so that the treatment is as stress free as possible for you.
What are fillings made from?
Amalgam fillings consist of metals such as silver, tin, copper and mercury. They are perfectly safe as the mercury is bound in with other metals, making it much more stable and therefore 100% safe. White or composite fillings are made from ceramic and plastic. They are still durable and will last as long as amalgam fillings, so once they are done you won't need to keep having them replaced every few years.
Is tooth decay a big problem?
Yes it is. Even though modern dentistry has improved over the years, particularly in educating the public about dental health and how they can prevent decay and tooth loss, it's a fact that 92% of adults aged between 20 and 64 have fillings. This is quite a shocking statistic. And children are especially vulnerable to tooth decay. If you are worried, then speak to a dentist about it.