If you're feeling self-conscious about the appearance of your teeth because they are discoloured, you may be wondering what you can do about it. Drinking tea, coffee or alcohol, smoking, and even taking certain medication can affect the colour of your teeth. Other factors such as ageing, stress, illness and disease can also take its toll on your teeth. Reducing the amount of these drinks you consume and quitting smoking can certainly help to improve the appearance of your teeth, along with regular brushing, flossing and dental check-ups. However, if all of these things still don't make you feel like you have the pearly whites you're after, then there is another way to get white teeth Sutton. At Benhill Dental Practice, we offer Boutique Whitening to help improve the appearance of your teeth and give you a whiter and brighter smile.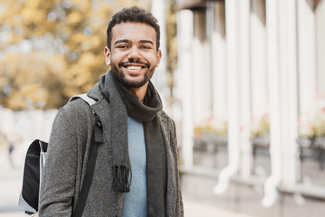 What is Boutique Whitening?
Getting your teeth whitened professionally with a dentist is the only safe and approved way to achieve an improved appearance for the colour of your teeth effectively. Boutique Whitening is our choice of treatment for patients looking for white teeth Sutton because it offers flexibility of when you choose to use it, wearing a more concentrated solution for a couple of hours in the day time, or a less concentrated solution for a longer period at night time. It is a premium quality brand that delivers – we even use it ourselves!
How does Boutique Whitening work?
After an examination of your mouth to check that you are eligible for whitening treatment, your dentist will discuss which treatment would work best for you and your lifestyle – night or day. You will then have photographs taken of the colour of your teeth, as well as some scans or impressions which will be sent off to the laboratory at Boutique Whitening. There, they will make your bespoke and custom-fitted whitening trays.
Once the trays return to us, one of our dentists will fit them to your mouth and show you how to use the whitening syringe. You will also be told how long to wear the trays with the solution in for and you should start to see noticeable results in just a few days. It's really easy to do and you will be smiling brightly when you know you're making great progress on the aesthetic appearance of your teeth.
What does the solution contain?
The formulas vary depending on whether you have the night or day kit. For the day kit, it contains 6% hydrogen peroxide; the night kit contains either 10% or 16% carbamide peroxide. The end results should be the same, but we can advise you on which formula will work best for you based on your dental history, your lifestyle and your preferences. 
If getting a glowing smile is currently on your wishlist, why not make your wish come true? Visiting us at Benhill Dental Practice for white teeth Sutton will ensure that you get the treatment you need to achieve effective and noticeable results in a safe and reliable way. We have substantial experience in supporting our patients in this area of dentistry and we understand the desire to have a smile that looks like it's from the pages of a magazine. We also don't see why anyone shouldn't have a little bit of magic in their lives and make their dreams a reality. Stop feeling self-conscious and seize the day.