We often hear lately about the huge proportion of people who do not have healthy gums in Sutton and find that they spit blood after they have brushed their teeth or experience some degree of swelling or pain in their gums over time.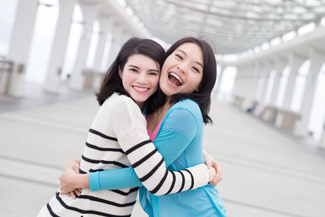 Many of us brush this issue aside, as it is common and a complication that does not directly impact your lifestyle or your health and wellbeing. Unfortunately, if you do not have healthy gums in Sutton, then you are likely to experience ongoing issues with your health as a result and we urge you to mention it to your dentist when you pop in for your routine biannual checkup, so that we can quickly and easily address the issue for you.
Even though this is one of many things in life that we tend to put aside for another time, it does play at the back of our minds and, like anything else, these small concerns can gradually build up and play a part in your emotional wellbeing, as well as your physical health. There comes a time when addressing these issues allows you to take that weight off your shoulders and knowing that you are caring for yourself properly can make you feel a whole lot better and allow you to spend more time doing the things you love.
Why is having good oral health so important?
Healthy gums in Sutton are very important because they are essentially supporting cushions for your teeth which need to be strong and healthy in order for your teeth to be healthy. Underlying gum disease, if left untreated, can lead to periodontitis which affects the entire tooth and can eventually result in teeth loss, so you really need to address the concern quickly in order to ensure your smile is as healthy as it can be.
How can I care for my gums?
We often suggest that you see a professional who cleans your teeth with specialised tools as well as visiting a dentist for general maintenance and health checks. This hygienist will remove the plaque and tartar that may be present on your teeth and can damage your gums if cemented for too long.
They will also work on improving the quality of your gums so that they are able to be the supporting cushions to your teeth that they need to be and thus improve the overall health of your smile. A lot of the care can be done by you and we will provide you with specific information and instructions that you can follow that are designed to help your personal and unique situation. It could be that we recommend you use a softer toothbrush or clean your teeth in a certain way, using a preferable toothpaste.
We might also suggest that you come in to see us more frequently so we can better monitor any changes to your teeth and gums, we can then react quickly should they deteriorate too quickly for your overall health and wellbeing.
However we can and will work together with you to help you to achieve a healthier and happier smile.