There are many different factors which can result in sensitivity of your teeth and here at Benhill Dental Practice we know that sensitivity is an uncomfortable and painful problem. Rest assured however that it is a common problem that we deal with on a regular basis and we encourage you to book an appointment with your dentist at our practice to find out more about how we can help you with sensitive teeth Sutton.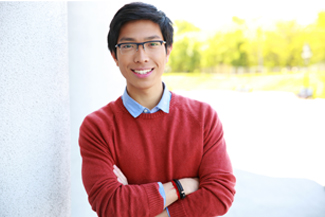 One of the main causes of sensitive teeth Sutton is the loss of tooth enamel. Tooth enamel is the essential thin outer layer of your tooth which is designed to protect the dentine underneath. Over the course of life, although it is the hardest tissue in the human body, unfortunately enamel can gently erode away and become worn, which slowly leads to the exposure of the dentine underneath, thus causing sensitive teeth Sutton. Enamel erosion occurs as a result of high levels of sugar and acids in your diet which lead to the formation of plaque and tartar on your teeth. Unfortunately, this can not only affect the enamel, but cause other dental diseases such as tooth decay or gingivitis too. Smoking and tobacco can have a detrimental effect on your tooth enamel. Other factors such as brushing your teeth too vigorously or misalignment of your teeth or jaw which results in grinding of your teeth can also damage the enamel. There are some underlying diseases which can result in enamel erosion and eating disorders are also detrimental to your oral health. Our dentist here at Benhill Dental Practice will provide friendly and experienced advice to help you deal with sensitivity.
The signs and symptoms of sensitivity
One of the first signs of sensitivity, which is also the main symptom, is pain or tingling in your mouth when you are eating or drinking. This is usually worsened by either extremes of temperature, so you may find that you are unable to enjoy ice creams or cold drinks, or tolerate hot food or hot drinks such as tea and coffee. In this situation it is important that you contact us as soon as possible so that we can help ease your discomfort and prevent further complications in the future. Sensitive teeth are a common problem and you can rest assured that your comfort and ease is our main priority. We want you to experience optimal oral health for as long as possible in life, so speak to us at Benhill Dental Practice to find out how we can help you. We know that sensitivity issues can hinder lifestyle choices and with good advice we will prevent this as much as possible for you. Speak to us to find out about how you can protect your tooth enamel and also so we can help advise you on how to combat the symptoms of sensitive teeth as effectively as possible, so that you are able to smile confidently, enjoy an ice cream and be comfortable and pain free again soon.