The process at home
From a young age the majority of people are taught and instructed on ways to clean their teeth at home. Unfortunately, the detail to this teaching is often lacking and therefore a quick brush when we wake up and before we go to bed can become the normal routine. Whilst this brushing is of course important, on its own and without a high level of efficiency the overall effectiveness of the clean can be somewhat muted and lead to problems such as bad breath and bleeding of the gums.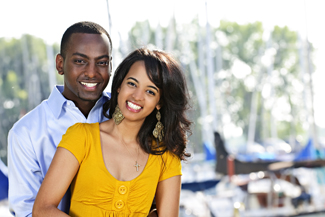 So how can you improve your overall cleaning process?
The first important thing to do when looking after your oral hygiene Sutton is to attend regular dental appointments with us at Benhill Dental Practice and in some cases our hygienist as well. These appointments not only discover any potential problems early on, but can also provide you with tips and tweaks to make to your daily cleaning process. This is of extreme importance, as it puts in place preventive measures reducing the probability of more serious dental treatments and procedures further down the line.
During your appointments, whilst a dental education may not seem interesting, your dental team will be able to discover any flaws within your cleaning process and help educate you on how to improve it. This can range from encouraging flossing or using an electric toothbrush to employing a combination of a variety of dental equipment. Whilst this education is of great importance, the responsibility then lies with you to ensure you follow the advice given and work on improving your oral hygiene Sutton.

Bleeding and swollen gums
When we cut ourselves and bleed we often deal with the problem there and then, learning our lesson and yet many people with gums that bleed choose to ignore the bleeding. As with most injuries this bleeding is a warning sign and one that should not be ignored. Gingivitis which can develop into periodontal disease is quite common among patients and is often the result of plaque build-up around the teeth. Whilst a little bleeding may seem insignificant, over time this can result in further dentals problems such as tooth loss. It is therefore essential to work with your dental team and hygienist to ensure that your overall oral hygiene Sutton is at the top of its game.

Creating positive experiences from a young age
Whilst it may seem a little far fetched taking a baby to the dentist when they first get a tooth, putting the visitation process in motion is of great importance. Not only are you setting the overall dental hygiene regime up for success, but you are also establishing a firm dental routine for them which hopefully will continue throughout the rest of their lives. Studies have shown that patients who visit the dentist regularly from a young age are less likely to suffer from fears and anxieties towards their dental visits later in life. Putting in the groundwork at a young age therefore encourages positive experiences from the start, whilst also ensuring a high level of oral hygiene Sutton.