White fillings Sutton are composite dental fillings that are tooth-coloured so that they match the colour of your teeth. Over many years, a variety of materials have been used to fill dental cavities; these range from cork, aluminium, asbestos and even tin. More recently, a mixture of different metals such as mercury, silver, tin and copper called an amalgam is still used today. Of course, gold was very popular for a while, if you could afford it!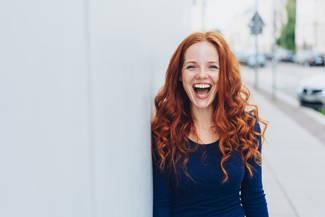 Natural-looking teeth now more in vogue
The advent of social media and devices such as the smartphone have brought about a culture change. It is now more acceptable to have straight, naturally white teeth than a variety of dental fillings of differing colours. White fillings Sutton allow you to produce a naturally white dental smile.
Prevention is always best
Of course, prevention of tooth decay is always your best defence, and your daily routine is vital to maintaining healthy teeth and gums. Managing your diet is often seen only as a way of controlling your weight, but it's much more than that. The type of food and drink that you consume affects your teeth, and it is extremely important to keep the sugar content that you consume down to a minimum.
Whatever you eat or drink, always remember to brush and floss your teeth regularly and attend those six-monthly dental appointments. If you have children, it is also important to help them understand the dental problems that can occur later in life if they consume sugary food and drinks and do not follow a proper dental hygiene regime. Bring them into our surgery with you when you have an appointment so that they can become familiar with our team and be relaxed. When their turn comes for an appointment, they will feel a lot more comfortable. Helping your children maintain dental health is one of the best gifts that you can give them.
What are the advantages
White fillings Sutton bond very naturally to your teeth and do not expand and contract due to the variations in temperature in your mouth. Some of the earlier fillings, such as mercury fillings, for example, had this problem.
White fillings can be colour matched to blend in with your natural teeth. The aperture required to fill your tooth is also far smaller than many other materials, which preserves the strength of your tooth. There has been mention of the health hazards of mercury fillings, but with white fillings, there is no risk at all of contamination from leakage. Because white fillings do not expand and contract with temperature fluctuations, you are less likely to experience sensitivity. White fillings are also very durable and will last a long time.
Can I replace my old fillings?
You can most definitely replace your old fillings with white fillings, and at Benhill Dental Practice, we can do a colour match so that the new fillings blend in well with your natural teeth. The procedure is quite safe, and we will remove the old fillings and any dental decay.