It's not just your teeth that must be properly taken care of, but also your gums. By neglecting your gums, you're at risk of developing gum disease, which can sometimes, it's believed, exacerbate the symptoms of people with pre-existing medical conditions, such as diabetes or dementia.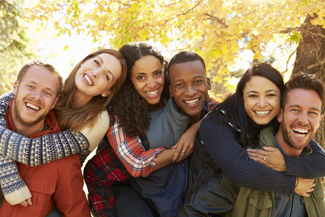 At Benhill Dental Practice, we try to educate the public not just about how to keep gums healthy, but to also identify the first signs of gum disease for early treatment.
In this article, we'll answer your most pressing questions. 'Why are gums so important?' 'What diseases can you contract?' 'How can you prevent them from occurring?'
What role do gums play?
Gums are a cushy tissue that surrounds your teeth. The role of gums is not just to protect your teeth, but also your underlying bone from infection. Essentially, healthy tissue acts as a barrier against disease-causing oral bacteria.
If you don't adhere to dental hygiene best practices, your gums can no longer protect your teeth from the onslaught of germs effectively, which can result in significant tooth loss.
What is gingivitis?
Gingivitis is a gum disease in its infancy stages. The condition is caused by bad attention to oral health, which can include infrequent brushing. This can cause a situation where bacteria-housing plaque accumulates on the surfaces of your teeth while causing gum inflammation.
If gingivitis is not treated in time, periodontitis occurs. This advanced infection has the potential to destroy a tooth's bony structure, resulting in avoidable tooth loss.
How do I know if I have gingivitis?
The first signs of gingivitis are swollen gums that bleed easily when you brush, floss, or eat.
Other more advanced symptoms include receding gums, bad breath, and gum sensitivity.
Can gum disease be treated and reversed?
Disease-causing bacteria can be eradicated from your mouth with a deep clean called 'scaling and root planing'. This procedure entails using tools to scrape bacteria from the surfaces and roots of your teeth.
Antibiotics may be needed if the gum disease is already advanced.
What are some preventive measures I can take to ensure healthy gums in Sutton?
Brush and floss daily
Brush and floss twice a day without fail. Dedicate two to three minutes to every brush. Flossing is necessary, not an optional extra, because it can reach food that's trapped in the crevices of your teeth.
If you have wide gaps between your teeth or have bridges, we recommend that you use interdental brushes.
Give up smoking
Findings have shown that smoking is a risk factor for gum disease, with smokers at higher risk than non-smokers.
Watch your diet
What you eat affects the overall state of your mouth. By giving up sweets, sugary drinks and takeaways, and instead opting for a diet rich in vegetables, legumes, nuts, and fatty fish, your dental health will vastly improve.
Don't skip your scheduled dental appointments
Your dentist or dental hygienist can clean your teeth, remove harmful bacteria, and spot the first signs of gum disease before the condition worsens.
Remember, gum disease is both preventable and reversible! Take care of your mouth for healthy gums in Sutton.