When we think of oral care, the first thing that comes to mind is the teeth and we may often gloss over the importance of the gums. In fact, the gums play a vital role in keeping the teeth protected and well-cushioned as they fit into the bone. We at Benhill Dental Practice know how important it is to look after them with the same care and attention that you give your teeth; to have healthy gums in Sutton is to have good overall oral health and they are not to be overlooked.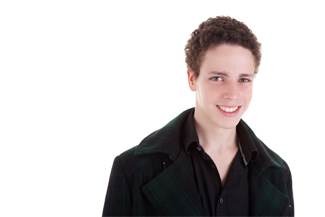 Problems with the gums
Gum disease begins with bacterial growth in your mouth that forms in the plaque buildup on the teeth. This can develop with anyone and has at least two stages where you will notice its effects:
Gingivitis – A mild form of gum disease that affects the part of the gum that is in direct contact with the base of the tooth, gingivitis can cause redness, swelling, and even bleeding and if left untreated can turn into periodontitis.
Periodontitis – This is a serious gum infection that affects all of the gum surrounding the tooth and damages the soft tissue of this area by pulling the gum away from the tooth. Forming a pocket that fills with more plaque and bacteria which then eats away at and destroys the bone surrounding the tooth, if it goes untreated it can cause the tooth to become loose and fall out.
What causes gum disease
For healthy gums in Sutton you need to understand the causes of gum disease in order to help you possibly avoid gingivitis:
Hormone changes – during menopause, pregnancy, or even menstruation can make the gums more sensitive and put them at a higher risk of picking up a bacterial infection.
Immune disease – diseases that attack your body's own immunity will put the gums at a higher risk of picking up a bacterial infection that caused gingivitis.
Medications – Some medications can lessen the flow of saliva and cause a dry mouth. In this case, it is easier to get gum disease because the natural functions that keep your mouth clean are lessened.
Tobacco – Smoking, and dipping make it difficult for the gums to heal themselves and as they are under a constant attack from these products; you are far more likely to get gingivitis than those who do not partake.
Poor oral hygiene – Bad habits like not brushing and flossing on a daily basis can lead to a build-up of plaque which is the perfect place for gingivitis, causing bacteria to breed.
Treatment at the dentist
It is important to visit your dentist regularly to make sure you maintain healthy gums in Sutton and if you experience any changes in your gum health then we encourage patients to seek medical advice before allowing the situation to worsen.
Prevention at home
Maintaining a good oral hygiene regimen daily will keep the gums healthy and the teeth plaque-free and not allow plaque to sit long enough to grow bacteria: brush, floss and, rinse daily to keep on top of your gum health.