It takes a committed and experienced professional to provide you with the right kind of service and advice to ensure that you can maintain your healthy gums in Sutton. Furthermore you do need to enlist the service of either a dentist or a specialised professional who uses specific tools to keep your teeth clean.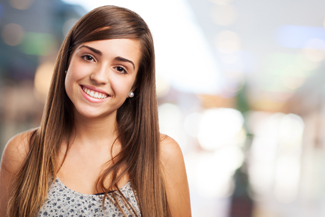 These professionals are charged with a duty of care to keep your teeth clean so that you can have healthy gums in Sutton because having healthy teeth enables your gums to be clean, strong and healthy as well.
Interestingly, healthy gums in Sutton have been linked with reducing the instances of other conditions in the body; a clear observation of how our bodies are holistic entities. Gum disease and heart disease do show signs of having a reputable link, although researchers and dentists cannot quite pinpoint the reason behind the occurrence.
So, if you are wondering why it is so important to keep your gums healthy and to have a bright, clean smile then consider looking beyond the aesthetic implications of an unhealthy smile and delving into understanding why your gums are so important.
Why are my gums so important?
Your gums act as cushions to your teeth. Their role is to surround the lower part of your teeth where they connect to your jaw and help to support them in many ways. This area is very sensitive and our gums are there to protect them. Where our teeth meet our jaw also needs to be stabilised and secured, a role that is supported by your gums as well.
When your gums become inflamed, red or they bleed when you brush them, it can be a sign of gingivitis, otherwise known as gum disease. If you leave gingivitis untreated, it can worsen into another kind of infection called periodontitis which affects your entire tooth. If nothing is done, you may find that you are susceptible to losing those teeth in the affected area which can be a major and detrimental change to your wellbeing.
It is only when we lose our teeth or begin to suffer with poor oral health do we truly recognise the importance of a healthy smile. Not only does an unhealthy smile take its toll on us physically, but a lot of our self esteem is hung on our appearance. We unconsciously judge one another on the appearance of our smile frequently as it is one of the biggest factors in a first impression.
How can I care for my gums?
It is important to brush your gums when you brush your teeth so that you can physically remove the debris that builds up in the small spaces between teeth and gum.
You should also ensure that you visit a professional who cleans your teeth as often as you see a dentist. By removing the buildup of plaque and tartar with specialised tools and providing actionable tips that can help you maintain or improve your oral health, you will be able to enjoy your smile for many years to come.