Are you a good dental patient? Do you come in every 6 months for a check-up and a session with the hygienist, and, as you leave, book yourself in for more of the same in another 6 months' time? Or are you a bit more slapdash? Do you put off making appointments, forget to turn up, cancel a few days before, and somehow not come to see us twice a year, but more like once a year, or maybe even every 2 years?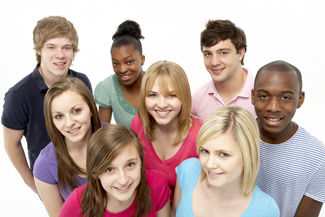 There's a reason why dentists want their patients to come in every 6 months for check-ups. This is how long the early stages of decay and gum disease take to develop, and we can still spot them and deal with them before they become more serious.
If you are good about check-ups and cleanings, you will know how much we, at Benhill Dental Practice in Sutton, go on about dental hygiene. Dental hygiene is the foundation of all good dental care.
You only get one set of adult teeth, and if you'd like to live until you are 80, these teeth are going to have to last you more than 70 years. That's a very long time.
Natural teeth are very good at chewing things into a paste that can be well digested. Some of the replacement teeth on offer are not so good. So, as your dentist, we would far rather you practised good dental hygiene and hung onto your natural teeth than go down the route of replacement teeth.
How to practise good dental hygiene
It's pretty simple. You need to brush your teeth for 2 minutes twice a day using a soft-bristled brush and fluoride toothpaste. One way to make sure you do the full 2 minutes is to use an electric toothbrush with a timer on it. It vibrates at 4 30-second intervals, so you can work round your mouth very thoroughly.
Don't forget to back up your tooth brushing with a daily flossing session to remove plaque from between your teeth and under the edges of the gums. If you are older, you may also need interdental brushes to remove trapped food from between your teeth, especially at the back.