Healthy gums may be overlooked by many of our patients, however, they are critical when attempting to maintain a high standard of general oral health! If you are an individual who is searching for a happy (and therefore healthy!) smile, then healthy gums in Sutton could be a good place to start!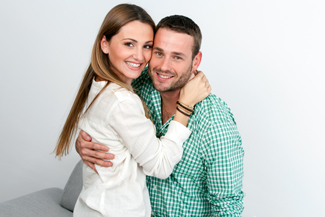 Taking care of your smile
At our dental clinic situated in Sutton, our experienced team of dental healthcare professionals take huge pride in the impeccable standard of dentistry they offer to our patients. In addition to the passion of dental care all of our dental specialists share, they also help our patients stay on top of their dental hygiene, therefore maintaining their healthy gums in Sutton.
Staying on top of your dental health
Many patients may believe that maintaining an adequate dental hygiene regime in the comfort of their own home could be enough to get rid of unwanted tartar on the surface of their teeth. Unfortunately, however, this may not necessarily be the case! In addition to brushing twice daily (for a minimum of two minutes) with a fluoride toothpaste, there are further measures that should be taken to ensure patients stay up to date with the health of their smile!
Taking the first step to a cleaner smile
Many patients may unfortunately overlook their bi-annual check-up at their local clinic (this may be due to several factors, such as a fear of the dentist, or the belief that they possess a healthy smile) but this can have a detrimental effect on their dental health. If you are a patient who is considering postponing (or even cancelling their dental appointment altogether) then you may wish to know what to expect during a dental hygiene appointment.
What to expect from a visit to our Benhill Dental Practice
Many of our patients may experience anxiety at the thought of a visit to their local clinic, which is why our team of dental specialists strive to make our patients feel as comfortable as possible within the walls of our dental practice. In addition to the standardised oral assessments many of our patients may expect (such as checking each individual tooth for cavities or signs of decay, to name just a few common examples) our team will also administer several procedures to ensure our patients' mouths stay clean and healthy!
What is a scale and polish?
A scale and polish is considered as common practice within the world of dental hygiene and is also commonly referred to as a 'cosmetic clean'. Using a combination of special dental brushes and pastes our team will remove any built-up plaque from the surface of your smile!
What causes tartar on the surface of the teeth?
The accumulation of oral bacteria on the surface of the teeth is extremely common with patients of all ages, many individuals however may be unsure of the exact cause! The accumulation of sugary food and drink can build up on the surface of the teeth (if not removed to a high enough standard when brushing). Over time this can harden into a layer of plaque on the surface of the patient's smile!