Everyone longs for a beautiful smile but what exactly makes a smile beautiful? Basically, a great looking smile requires three fundamental traits: aligned healthy teeth, healthy gums and white teeth Sutton.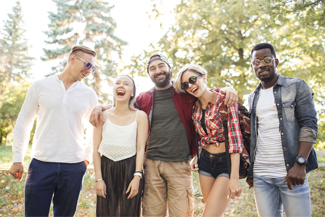 At Benhill Dental Practice we love to help our patients to achieve beautiful smiles which is why we offer top quality dental treatments, including professional teeth whitening, to keep smiles looking happy and healthy.
We would like patients to know that white teeth Sutton is so much more than a superficial aesthetic concern. Having white teeth Sutton is beneficial for numerous reasons, some of which may not be apparent at first. We take a look at some of these reasons why we believe it is a good idea to consider teeth whitening procedures as well as the arguments for professional teeth whitening at the dentist.
Positive effects of teeth whitening
Improve aesthetics
Teeth that are discoloured tend to look aged, unattractive and unhealthy. Whether due to staining, smoking or the natural effects of time, teeth whitening treatments can reverse the effects of discolouration.
Look good for special occasions
Fortunately, teeth whitening treatments produce desired results in a relatively quick time, more so, when opting for in-chair procedures. This means that patients who need to look good for a special event or who will be looking for a new job can improve the look of their smile without worrying about lengthy treatment plans.
Improve dental health
This is one of those not-so-obvious benefits that take patients by surprise. There are two ways in which whiter teeth have a positive effect on oral health. The first is that in many cases, yellow teeth are caused by an underlying poor dental health condition.
Visiting a dentist for teeth whitening gives us the chance to determine the cause of discolouration, and if this is due to a dental problem, we can treat the cause and then proceed to whiten teeth. Or, when consulting for teeth whitening, we are obliged to conduct a dental health check before attempting to correct cosmetic issues. Either way, this is to a patient's benefit as their dental health wins.
Secondly, we have found that once patients have whitened their teeth and love the look of their dazzling new smile, they are motivated to protect this look. They will invariably refrain from those bad lifestyle habits like smoking that are so detrimental to bright smiles. And if they have not paid attention to their oral hygiene regimens before, they do even more so carefully after investing in teeth whitening.
For best aesthetic results when considering a cosmetic procedure, it is always wise to rely on the services of true professionals. And as there are no professionals as better qualified, trained or experienced as dentists when it comes to the mouth, dental practitioners make the ultimate safest choice for teeth whitening treatments.
For a highly experienced dental team with a gentle and caring approach to dental care, make sure to choose Benhill Dental Practice. At our practice, we welcome both private and NHS patients looking for a one-stop dental clinic for quality general and cosmetic dentistry. Reach out to our friendly front desk team to schedule an appointment.