If you don't take good care of your teeth and gums, you may find yourself spending a lot of money on restorative dental care. By practising preventive dentistry, you can safeguard yourself from gum disease and reduce the chances of tooth decay.
At Benhill Dental Practice, we believe that prevention is better than cure and we emphasise the importance of ongoing good oral hygiene in Sutton. Effective preventive dentistry combines at-home oral care with regular visits to the dentists for check-ups and cleanings. Our friendly and experienced hygienist, Debbie, is particularly interested in educating children on the long-term benefits of good oral care.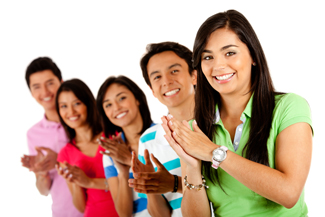 Why are dental appointments important
Visiting the dentist and the hygienist on a regular basis is very important for the health of the teeth and gums of patients of all ages. During your appointment, your hygienist will clean your teeth and gums thoroughly ensuring that all traces of plaque and tartar have been removed. This procedure involves the use of special equipment and pastes to ensure a thorough and effective cleaning, especially in those areas of the mouth that are difficult to reach with brushing alone.
Debbie can also help you treat active gum disease, a leading cause of tooth loss and bad breath. Gum disease can go unnoticed for a long period of time, but sometimes early symptoms include sensitivity, swelling and red gums that bleed when you brush your teeth. If you experience any of these symptoms, you should have your gums checked up by a dentist or hygienist straight away. The quicker we diagnose the problem, the better for your oral health.
Besides cleaning your teeth and gums at the dental practice, our hygienist will also offer helpful advice on effective brushing techniques and aftercare. Moreover, we offer teeth whitening treatment for patients who wish to brighten their smile and regain their confidence in their appearance.
Protect your health with preventive dentistry
Oral health is linked to overall health, therefore, preventive dentistry is important to your overall wellbeing. Oral diseases can hinder your ability to eat, chew or speak properly, affecting your basic daily routine and self-confidence. More importantly, children who suffer from oral diseases may experience development problems.