Good dental hygiene is essential to maintaining a healthy mouth. The best dental hygiene packages combine a strong home-care routine with regular visits to your hygienist.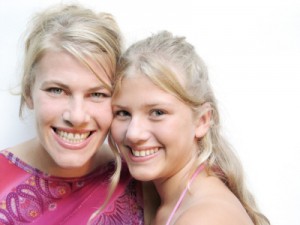 When most people think of the dental hygienist, the first thing that comes to mind is a scale and polish. While it's true that your hygienist will professionally clean your teeth – using special pastes and equipment to remove even the most stubborn stains, plaque and tartar that can build up in hard-to-reach places – they will also do much more than that.
Your hygienist will also:
1 Provide bespoke home-care advice
Benhill Dental Practice's hygienist, Debbie, will provide you with home-care advice tailored to suit your individual needs. This may include brushing and flossing techniques and the use of special equipment such as interdental brushes to ensure you get the most from your home cleaning routine. If you are receiving orthodontic treatment that involves wearing a fixed brace, or have other special care needs such as dental implants or bridges, Debbie will ensure you know how to look after them properly.
2 Provide dietary advice
Debbie will provide age-appropriate advice on how your diet affects your dental health, including how sugary and acidic foods and drinks can damage your teeth.
3 Identify and treat gum disease
Most people will experience gum diseases at some point. Early symptoms include swollen and/or bleeding gums, and bad breath. Untreated gum disease can lead to tooth loss, but with swift intervention from your hygienist you can prevent it from becoming serious.
4 Help children develop a good dental health routine
As well as working at Benhill Dental Practice in Sutton, hygienist Debbie founded the popular Toothy Pegs Club, which helps to educate children about the importance of good dental hygiene and teach them how to look after their teeth. Toothy Pegs uses fun puppet characters to help children learn about dental hygiene in an entertaining and informative, age-appropriate way.